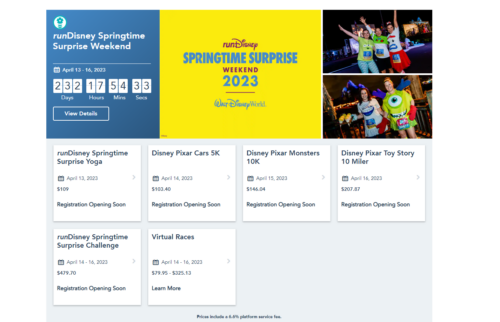 Run Disney Spring Time Surprise Race Registration Info
Most Run Disney races sell out the day that registration opens – often within hours of opening. So, if you want to run any of the races (or all of them with the challenge) – you must log onto the website right on time. The links and information you need to register are below.
Run Disney Springtime Surprise Weekend 2023
Good luck!